Electrostatic Removal (Discharge) Equipment
Principle of static electricity
All matter is composed of atoms. An atom has protons and electrons that are in electrical balance. Electrons may become separated from or attached to the atom with a small force. Disruption of the balance between protons and electrons leads to static electricity.
Examples of Static Electricity Generated Problems
---
SMC Ionizer
Ionizer generate positive or negative ions by utilizing corona discharge. Ions sent to the workpiece adjust the ion balance of positively or negatively charged workpieces, making them electrically balanced and eliminating static electricity.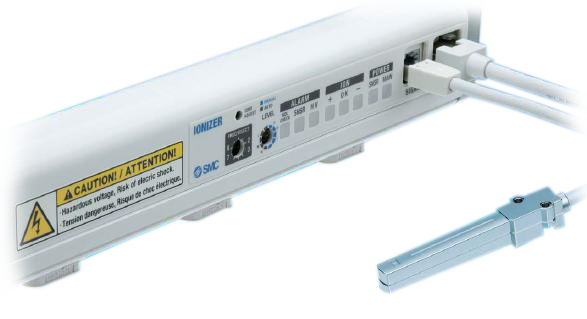 ---