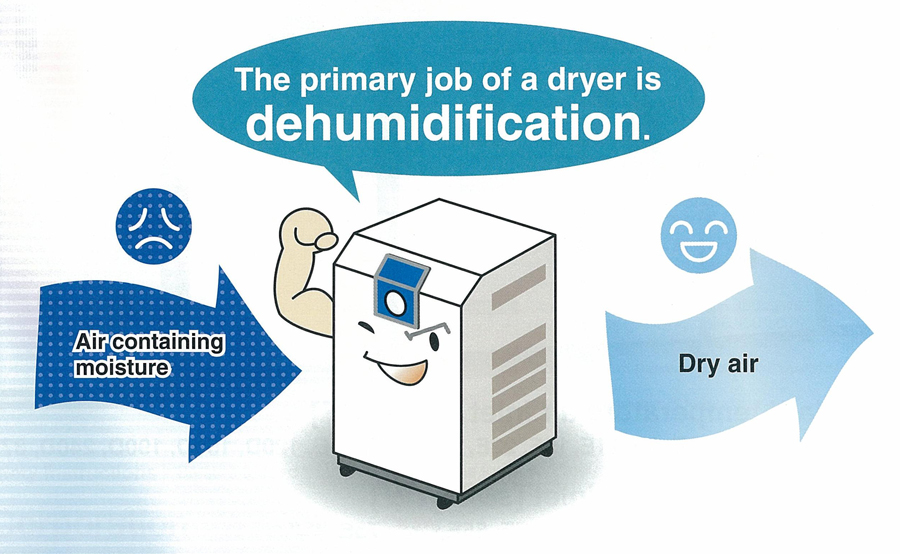 The Importance of Dryers
When You Need Dryers
SMC Air Drying Solution
Compressed air contains moisture (water vapor, droplets), oil, debris and other foreign matter. Filters and mist separators can be used to remove droplets, oil, debris, and so on, but a dryer is necessary to remove water vapor.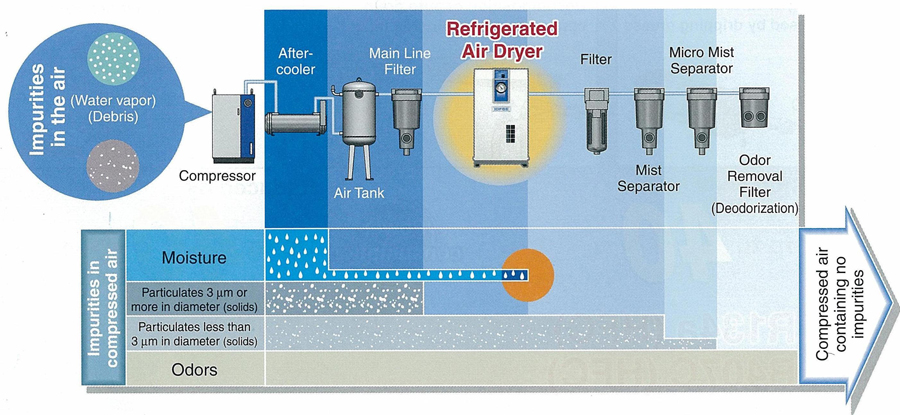 You need air dryer when you have any of these problems
Dehumidification of compressed air can be a proactive way to prevent various problems from occurring.
custom_gallery
images not found
Air Dryer
Refrigerated compressed air dryers offer protection from wet compressed air. SMC has an extensive range of refrigerated compressed air dryers to complement its extensive range of compressed air filtration products.
Refrigerated Air Dryer
Standard temperature air inlet IDF
High temperature air inlet IDU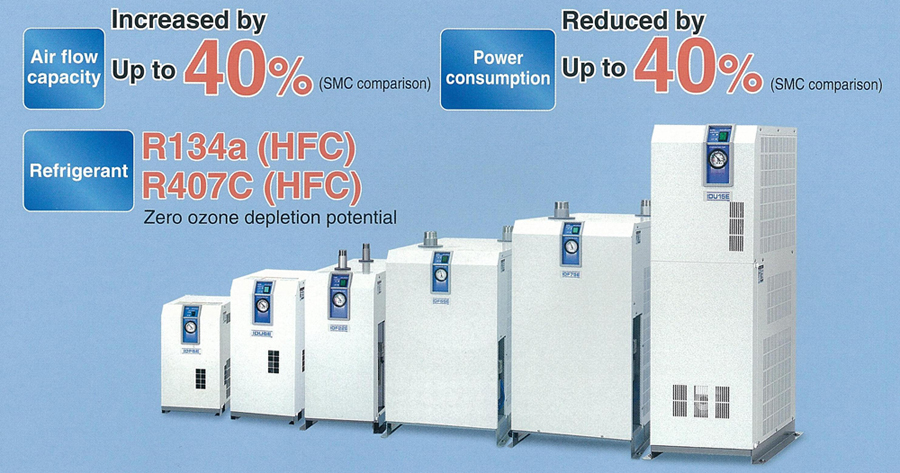 ---
Various Options for Variety of Uses
---
Refrigerated air dryer for use in Europe, Asia and Oceania IDFA
State of the art design ensures a constant 3°C pressure dew point.
Environmentally ozone friendly HFC134a and HFC407C refrigerant.
Simple control system, incorporating an easy to read evaporator gauge.
Stainless steel heat exchanger providing long life and low pressure drops.
Compact design for ease of installation.